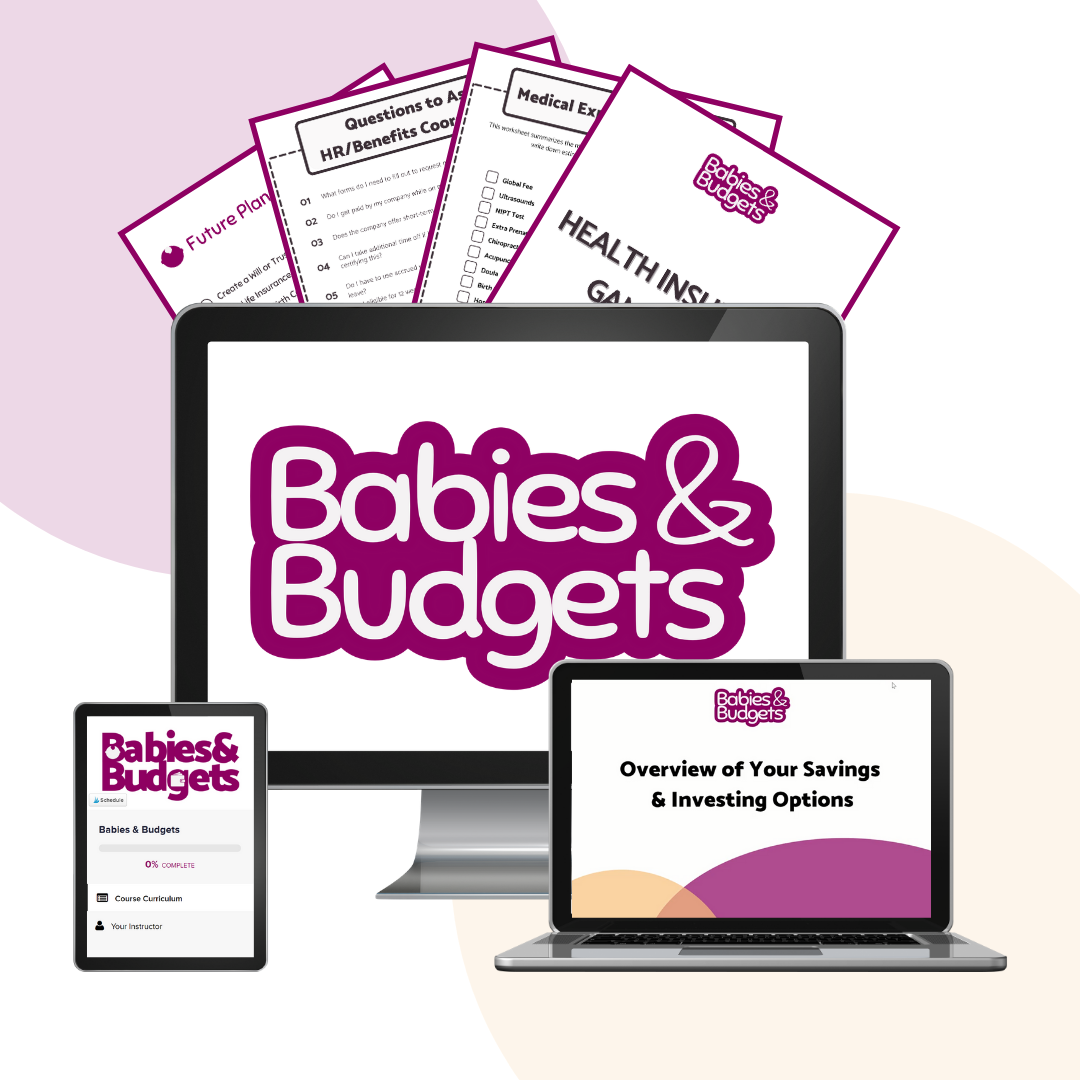 Babies & Budgets
A course that teaches you how to financially prepare for a child so you can stop the late night google searches.
Whether you want to have a child in the future, are currently pregnant, or even a new parent, you will find tips, guidance, and step-by-step instructions to help you be financially prepared for a baby.
There are SO many "what ifs" before, during, and after pregnancy.
Creating human life unveils so many uncertain questions like:
How much do I need to save for a baby?
What accounts do I set up for my child?
What baby items to do I actually need?
How do I understand my health insurance coverage?
As a (future) parent, I think it goes without saying—this is only the tip of the Google rabbit hole we all go down searching for answers. 
Having children completely changes your finances forever, and you know you need to be set up financially for the best possible future for your family.
With so much advice out there, it can feel overwhelming—to say the least.
You keep finding yourself wishing there was a go-to resource for new parents to find out all the financial information you need to prepare for so you didn't have to keep sifting through article after article. 
The last thing you want is to waste money on baby items you don't actually need just because a blog told you it was 'new and noteworthy.'
Then there are the actual questions regarding your health insurance and the medical expenses that come with actually giving birth in a hospital, like how much do you need to be prepared to spend and what do you even take to the hospital? 
You just want to make your life easier during this time because before you know it, your little one is here and sleep is basically nonexistent.
You know you need to make changes to your personal budget and create a baby budget for food, diapers, and all the clothes they'll outgrow far too soon.
Then there comes setting up a savings account for their future, but there are so many options, what one is the right one? 
The good news is there's no need to stress about navigating being a new parent.
You can breathe easy because I created the exact course I wish I had when I was pregnant with my son.
This course is designed to help you start brainstorming potential costs, feel confident in your financial plan, give you options on how you can save, and help you financially prepare for a child. 
Whether you want to have a child in the future, are currently pregnant, or even a new parent, you will find tips, guidance, and step-by-step instructions to help you be financially prepared for a baby.
PLUS, you can add comments or questions to the end of each lesson for me to personally answer and give you feedback (this course is a STEAL).

TAKE A LOOK INSIDE THIS VALUE-PACKED COURSE:
"For all my fellow first time moms who always seem to have hundreds of tabs open all at once while researching everything you feel you need to know about your baby, this course will be your saving grace! I've saved myself A LOT of time and energy by taking this course. 
It definitely has everything I've been trying to research about all in one place. I'm also very grateful for all the downloadable worksheets for each different topic like my baby's basic budget, questions to ask my benefits coordinator plus so much more. I highly recommend this course not just to every first time mom like myself but to every mom out there!"
-Ariell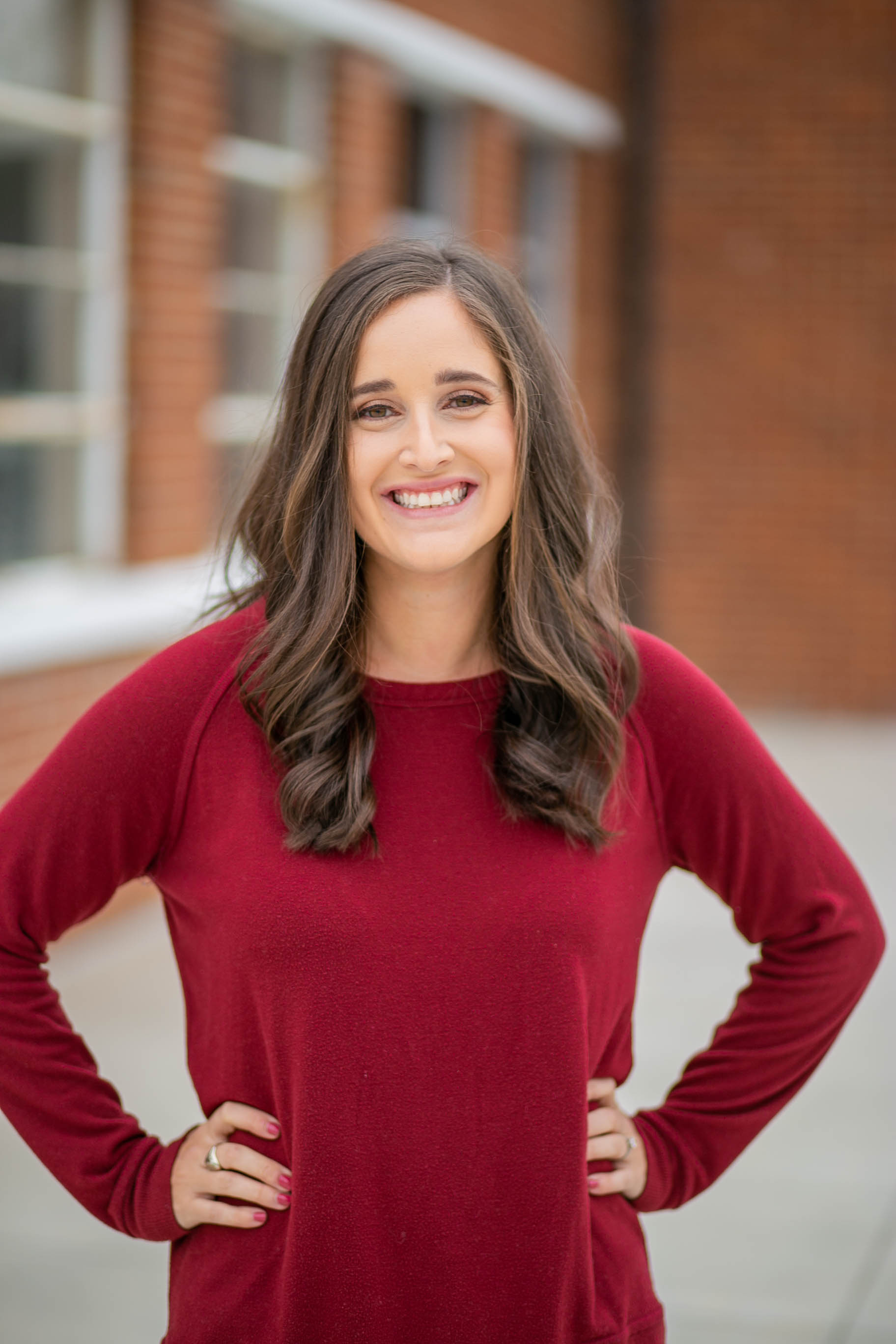 Hi, I'm Alli!
Mom to the sweetest boys

Babies & Budgets is the course I wish I had when I was pregnant with my first son. Even with an MBA in finance and my background as a money coach, I still had a lot of unanswered questions about the financial impact of having a baby.
For the first time, my husband and I had to navigate through our health insurance costs beyond just our annual visits. I had to figure out what was covered, get estimates for our bills, and budget accordingly. On top of it all, we had to prepare for a loss of income during maternity leave.
When we were planning for his arrival, I wanted to make sure we had the essentials for when we brought him home but didn't want too much clutter or unnecessary items we wouldn't use. 
We also went through all the options to best set him up for financial success in the future while completely redoing our budget to accommodate the payments.
My goal is that this course gives you everything you need to take some of the stress of the unknown off your shoulders during pregnancy and navigate the financial stress that comes with.

FAQs
Q: Can I move at my own pace? 
Yes! Upon enrollment, you'll gain access to all the modules and bonuses so you can move at your own pace.
Q: When will I stop getting access to the course?
You'll receive lifetime access to this course, even when the price increases or updates are made in the future. Buy it now, have it forever!
Q: What if I'm not pregnant yet?
Then this is the PERFECT time to buy the course! You will have plenty of time to prepare/save and you will be so ready when that time comes.
Q: What is the course format?
There are videos within the modules for the topics I think are a little confusing but the rest is all text. I think it is important for you to read the material so you can absorb it. There are also a ton of worksheets and checklists. You can also leave comments at the end of the lessons so I can give you personalized feedback.
Q: Why is there sales tax?
Some states require us to collect sales tax on digital sales. Thank you for your support.

Marriage & Babies Bundle


The perfect bundle for helping you get on the same page with your finances before you have a baby.
Save $47 by getting both courses together!